Our day care service supports the health, nutritional, social and daily living needs for older people living in the community by enabling them to spend regular or one off days at Fairfield.
Attending day care helps to relieve the loneliness and isolation of people living on their own and assists elderly people in maintaining their independence. Day care can help people to remain in their own home for longer by giving their main carers regular respite break.
Day care visitors partake of everything that makes up a typical day at Fairfield. They are encouraged to join in with the morning and afternoon activities, enjoy morning coffee and afternoon tea, chat to other residents, read newspapers or enjoy a hobby. A home cooked three-course lunch is served in the dining room, which gives an opportunity for mealtime conversations. Our carers are on hand all day to look after and assist when necessary.
Depending on the day of the week, day care visitors can take advantage of the availability of a hairdresser, podiatry, manicure and physiotherapy services on site.
In addition, our care team can help give day care visitors a bath if they so wish, using our special access bathrooms with easy access baths and facilities. Often physically getting into a bath at home is too much of a challenge for many older people, but our care staff have plenty of experience to make having a bath a stress free and relaxing event.
Day care is available from 10am to 4pm Monday to Friday by prior arrangement. We write a brief care plan with day care visitors on arrival so that we understand their likes and dislikes, life events, medical history and medications, allergies and can provide the best care.
One off or regular day care can sometimes be a prelude to planned respite breaks for longer periods at Fairfield.
To find out more about day care, contact us [email protected] or call 01865 558413.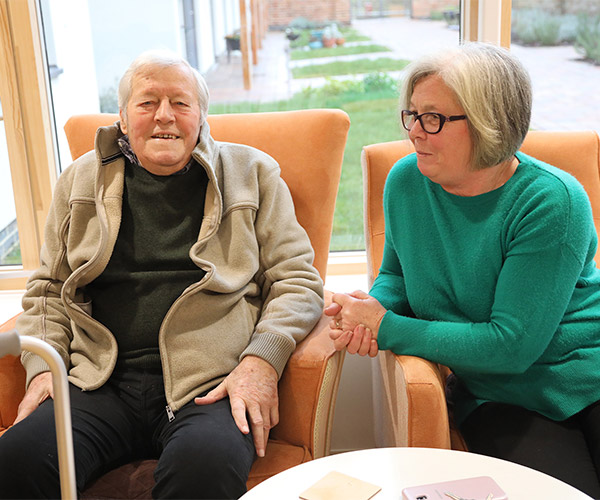 Day Care visitors can join in with everything on offer here at Fairfield including our activities, just like all our residents.