Fairfield is more than just a residential home. We also support the social wellbeing of older people living in the local community by providing regular events that enable people to get together, converse and enjoy a range of activities and entertainment.
Come along, make friends and have fun!
Fairfield Social Club
Every weekday, 10am – 4pm
The Fairfield Social Club enables you to spend some time at Fairfield, meeting with people of a similar age and taking part in activities along with:
– Morning coffee and afternoon tea
– Two-course home cooked lunch
– Hairdresser, podiatry, manicure and foot care specialist*
– Varied programme of activities and hobbies
– Newspapers and magazines to read
* Depending on the day of the week and at additional cost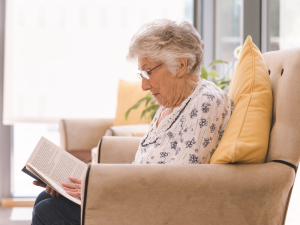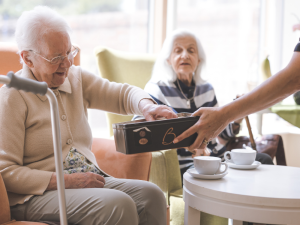 Community Café
Last Thursday of every month, 10:30am – 12.30pm
Pop along to our social hub for a cup of coffee and a delicious homemade cake in our monthly Community Café. You can chat to other residents and visitors, meet new people and join in with our morning activity if you wish.
Free of charge
Careers Day of Relaxation
Contact us for the next available date
If you are an unpaid carer for an elderly person, this day will enable you to enjoy some quality time at Fairfield doing things you don't usually get to do whilst we look after your loved one. You will both be served morning coffee and afternoon tea as well as a delicious home cooked 2-course lunch.
Carers can enjoy the services of a hairdresser, manicurist and foot care specialist or you could simply read, watch the television or a film and relax as your loved one sits with our residents and joins in with the morning and afternoon activities.
Free of charge