10 tips to help you choose the right care home
Guidance on how to choose a care home that is right for you or your loved one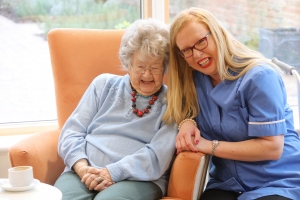 When the time comes for a loved one to move into a residential care home the challenge is to find the right home for that person and so choosing the right residential care home for an elderly person can be a difficult task. Hopefully these tips will give you some guidance on how to choose a care home that is right for you or your loved one.
The Care Quality Commission (CQC) produces inspection reports for every care home. You should always check the most recent inspection report to see how well the care home is doing and if there is anything in the report of concern.
Location, location, location – it's just the same as if you're buying a house! Is the care home near family and friends so they can visit? Are there shops nearby? Can you get to the local leisure centre or social facilities? Is it on a bus route?
Find out if residents can come and go as they please if they are physically able to. Ask whether staff are on hand to help residents to go out individually or as part of an arranged outing. Is there a garden that they can walk around, just like at home?
Make sure you are happy with the sort of care provided. Do they have personal care plans so that residents are treated as individuals?
Do they welcome visitors and can visitors stay for meals or join in with activities?
Eating good home cooked food is important to most residents at any care home! Do they have their own chef and is the food prepared on site from fresh ingredients? Do they cater for dietary needs?
Make sure the home offers activities that interest you or your loved one. Do they offer a regular programme of crafts, talks and exercise activities? Do they have external people to come in to run classes, talks and shows? Are there outings to go on?
Is there a residents group and how involved can you be in the home? Do they welcome feedback and ideas from residents?
We are all used to looking at online reviews before we book a holiday or buy something, so why not do the same for the care home? Check what people who have used the care home and their relatives say about it from online feedback and reviews. Ask around your friends and neighbours, as people usually know someone who has been a resident or has family or friends that know it that you can speak to.
Finally, you can often have a respite stay in the care home before you decide. This will enable you to get a feel for the daily routine, to get to know the staff and the other residents, experience the activities on offer and generally to see if it works for you or our loved one.
Here at Fairfield, we always find the best way to get to know us is to come and meet the staff and the other residents, to have a look around the home and then maybe to spend a few days with us on a respite care stay. To find out more about Fairfield call us on 01865 885413 or email [email protected]
A respite stay is a good way to find out if Fairfield is right for you or your loved one