Welcome to Fairfield
I would like to welcome you to Fairfield, an independent care home located in North Oxford. We provide long-term and short-term residential care for the older generation.
We are hugely proud of Fairfield and the wonderful home it has provided for over 70 years. We moved into a brand new care home two years ago, which provides beautiful purpose built facilities and lovely interiors as well as a number of additional bedrooms for new residents.
The happiness of our residents, their families and staff makes for a wonderful environment to live and work in and we are committed to ensuring that each and every one of our residents receives the individual care and attention they deserve.
The convenient location of Fairfield allows residents the opportunity to embrace all that Summertown, North Oxford and Oxford City have to offer.
If you are interested in viewing Fairfield please do contact me to arrange a visit.

About Fairfield
Fairfield is an independent care home for the active elderly located in North Oxford.
We provide exceptional care with compassionate, respectful and experienced staff who focus on the happiness of our residents. We believe that all residents should regard Fairfield as their home, thus retaining their right to independence, dignity and privacy.
Fairfield has been a care home for the elderly since 1947 and has a long-standing reputation for delivering excellent standards of care. This ethos continues in our brand new, purpose built home that we moved into in July 2018.
Life at Fairfield is centred around the residents. We provide a wide range of daily activities, chosen to suit the varied personalities and individuals at Fairfield – there is something for everyone. Activities include regular entertainment from theatrical groups and musicians, visits from local schools and colleges, yoga, art classes, singing and even an expedition to some stables for horse riding at the request of one of our residents!
All bedrooms are en-suite and we also have some accommodation suitable for couples. Rooms are provided fully furnished although residents are invited to bring items of their own to make their rooms more personal to them.
The communal areas are comfortable and welcoming and include a large lounge with garden views as well as a fully equipped activities suite, IT, fitness and beauty rooms. The large glass windows and doors help provide a light and airy environment.
Residents are encouraged to enjoy the landscaped garden and participate in its planning where they are able.
The residents enjoy excellent quality food cooked from fresh on the premises and served in our dining room or, if required, in residents own rooms.
Staff are available 24 hours a day to offer care and support as and when required.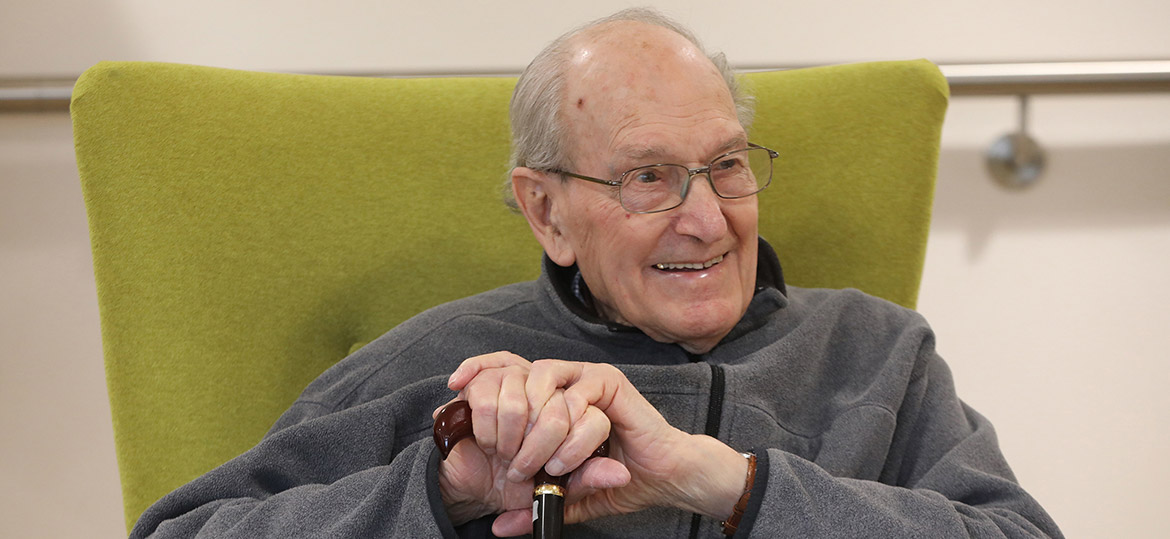 After 70 years in the original Fairfield,  a large Victorian red brick house in North Oxford, we are delighted to be living in new Fairfield, a purpose-built brand-new building designed to our specifications. New Fairfield offers facilities of the highest standards. The home benefits from the latest care facilities to make it accessible, with large floor-to-ceiling windows overlooking the beautiful gardens, larger social areas and rooms for quiet relaxation. All bedrooms will offer en-suite facilities. Find out more about our new building.
The staff provide a very friendly family atmosphere and treat the residents with affection and respect. My mother loves the staff and enjoys the activities offered.
We are registered with the Care Quality Commission, which inspects us regularly. We are delighted to be rated as 'good' which means that 'The service is performing well and meeting (CQC) expectations'. Download our latest CQC report.
Fairfield is owned by a registered charitable company overseen by a Board of Trustees who have the experience, expertise and vision to ensure that Fairfield offers excellent standards of care in a safe, compassionate and happy environment.