The popular Zoo Lab returns to Fairfield
Residents enjoy holding the animals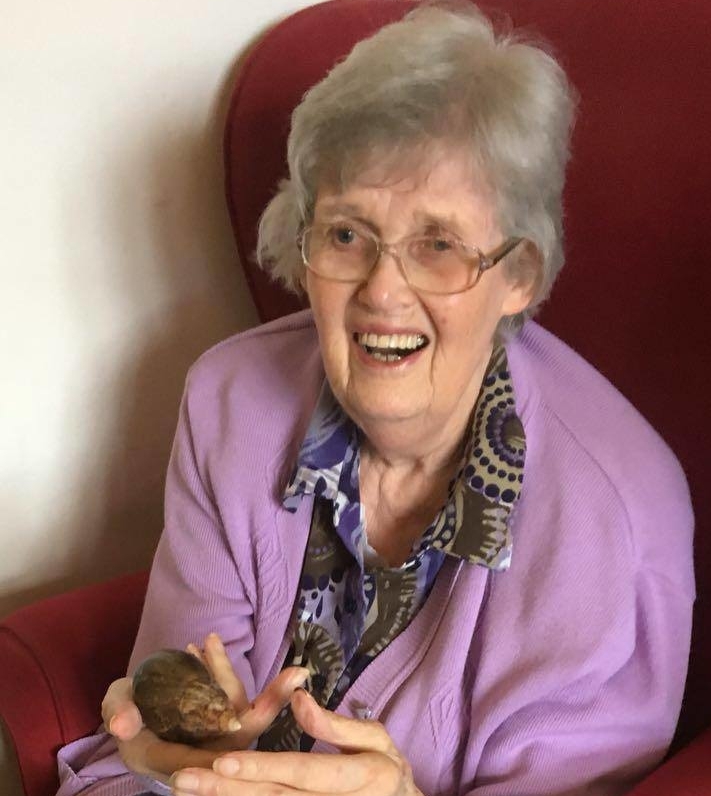 We all enjoyed another visit from Zoo Lab, one of our regular visitors to Fairfield and a popular one with residents. Zoo Lab has a philosophy that is all about making people's lives better – even in the most difficult circumstances. They work a lot in care homes where being able to touch and hold an animal may very well be the brightest thing in someone's life that day.
Animal-assisted therapy is recognised as an occupational therapy within psychology with animals bringing people together, helping people to see things with a different perspective and to cope in the most adverse situations.
My favourite visitor today was Bruce the Rat!
During the latest visit residents got to meet Bruce the rat, Pudding the corn snake, George the giant African land snail, Millie the millipede and Ivy the Tarantula spider. You might think that these visits are not for the squeamish, but they are very well done with each of the creatures handled by experienced assistants. The animals themselves are used to being stroked by care home residents and seem to enjoy the attention. Certainly the delighted faces and facial expressions of our residents in the photos speak volumes about how much everyone enjoyed the latest visit from Zoo Lab.
Fairfield resident Miss Revell said" This is one of my much-loved activities. My favourite visitor today was Bruce the Rat."
See our busy programme of activities