Why staying together in care is so important
A couple stay in one of our interconnecting bedroom suites for respite care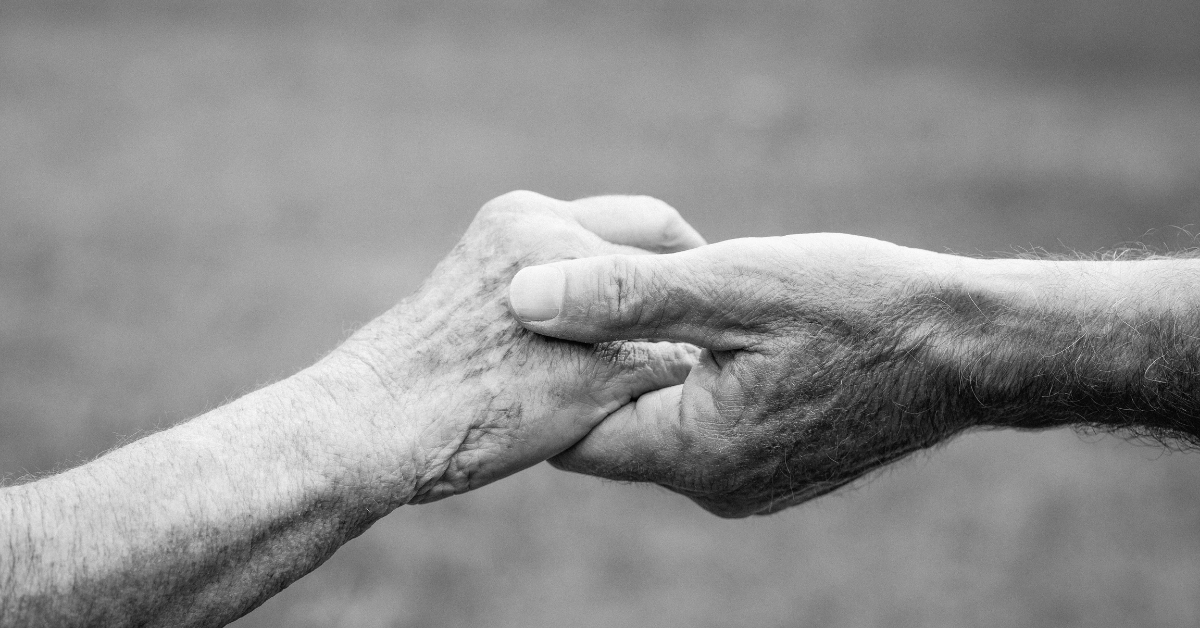 As we get older, sometimes things happen that necessitate a temporary stay in a care home and, for older couples, being staying together in care is very important, especially when one of them is usually the carer for their partner. Here at Fairfield we have some interconnected bedroom suites, which means that couples can live together and have their own space, just like they would at home.
More than that, a respite stay together also gives people a chance to test the water so to speak and see if a care home is right for them when the time comes for more care. Often the first respite stay leads to another one, and Fairfield is always there when a more permanent stay is required.
This scenario was highlighted recently when a couple moved into Fairfield for a respite stay. Peter and Irene have been married for 45 years and, for the last 10 years, have never been apart. They live independently at home where Irene is Peter's main carer, so when Irene had to go into hospital for a hip operation, they realised that they needed additional help. They moved into Fairfield for an extended period, so that Irene was well rested in preparation for the operation, and afterwards, so that she could convalesce without worrying about caring for Peter. During this time, the COVID lockdown hit and their stay of 3 weeks turned into 4 months before they moved back home.
They took one of Fairfield's suites for couples, which ensured that she was there for Peter at all times, yet had the support of the Fairfield staff when required. Each partner was reassured by the presence of the other, removing the distress of separation at what was a stressful time anyway.
I would strongly advise any couple to take advantage of a couples suite if one person is in need of care
Irene says that she was very impressed by the two bedrooms with interconnecting doors and two en suite bathrooms, which ensured she could attend to Peter if required at night.
She said, "I would strongly advise any couple to take advantage of a couples suite if one person is in need of care." In fact, Peter is now back for a short stay at Fairfield on his own, and she admits that they are both missing each other. "Even though I can visit Peter daily, it's not the same talking to him through a full height Perspex panel and regular phone calls are not like being with him!"
From their son's perspective, it was relief to know that both his parents were being well looked after together, especially during the pandemic. He said, "It was a weight off my shoulders to know that Mum and Dad were in safe hands and were being well fed, looked after, warm and secure during these difficult times."
Irene adds, "I cannot praise Fairfield highly enough. It is beautiful, has a wonderful friendly atmosphere and smells lovely. I judge how well a place is run by the staff, how they talk to other staff, their tone of voice and how considerate they are to each other and I have to say that Fairfield staff are outstanding, which is what drew us there in the first place."
She also appreciated the little things that made their stay so nice. This included the delicious food with the choice of 3 dishes for every meal and, if any of them didn't take their fancy, the chef was happy to cook something else. Irene mentioned in passing one day that she enjoyed jigsaw puzzles and a selection of puzzles was delivered to their rooms along with a table to do them on. With telephone calls replacing visits for most friends and family, the staff set up a loud speaker so that both she and Peter could listen together, which made the COVID visiting restrictions more bearable.
So, would Irene recommend Fairfield? She already does! "I tell all my friends about how wonderful it is," she says "It's first class and a lovely home but not at all posh, and everyone is treated so well and equally."
To find out more about Fairfield's interconnecting rooms for couples and to arrange a personalised virtual tour, contact Michelle Williams on 01865 558413 or email us.