Short term respite care rooms at Fairfield
With the move to New Fairfield imminent, we have some short term respite care rooms available for immediate occupation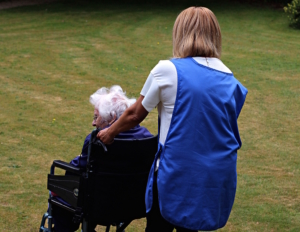 Fairfield is offering a number of short term respite care rooms for elderly people at its North Oxford home. With a move to a brand new residential care home imminent, we have some temporary stay rooms available for immediate occupation.
The benefits of respite care for carers…
Having a break is as important for the carer as it is for the person who is being cared for! With carers on the increase the demand for somewhere homely and caring to stay for some short term respite care is also rising.
For carers it is hard work looking after older people everyday and, rewarding though it may be, a break that gives a carer time for themselves is good for the sake of their own health and wellbeing as well as giving them renewed energy to carry on caring. It requires patience to help an older person with simple everyday tasks day in, day out and to do so with good humour, grace and a big smile. A rest can reenergise!
Respite care offers a welcome solution if carers need a well-earned rest or a break or if they want to go away on holiday. For relatives or partners who act as carers, they can relax, safe in the knowledge that their loved one is being well looked after and cared for.
We are very proud of the caring ethos here at Fairfield
The benefits of respite care for the elderly person…
A short-term stay enables the people being cared for to enjoy a change of scene, of carers and to meet new people and try new activities. Often people find it more stimulating and enjoy the variety of activities offered as well as the change of food and meals not to mention seeing new faces and having conversations with different people.
It also provides the opportunity for the older person to get a feel for the care provided at a home like Fairfield, which is important if they are unsure that a permanent move into a home is right for them. A temporary stay could help both the carer and the elderly person or their relatives decide if a home offers the levels of support required when thinking about a move into more permanent care.
To find out more about our short-term respite care bedrooms that are available now, contact care@fairfieldhome.co.uk or call 01865 558413