Eating at Fairfield
Our chef talks to us about why food is so important at Fairfield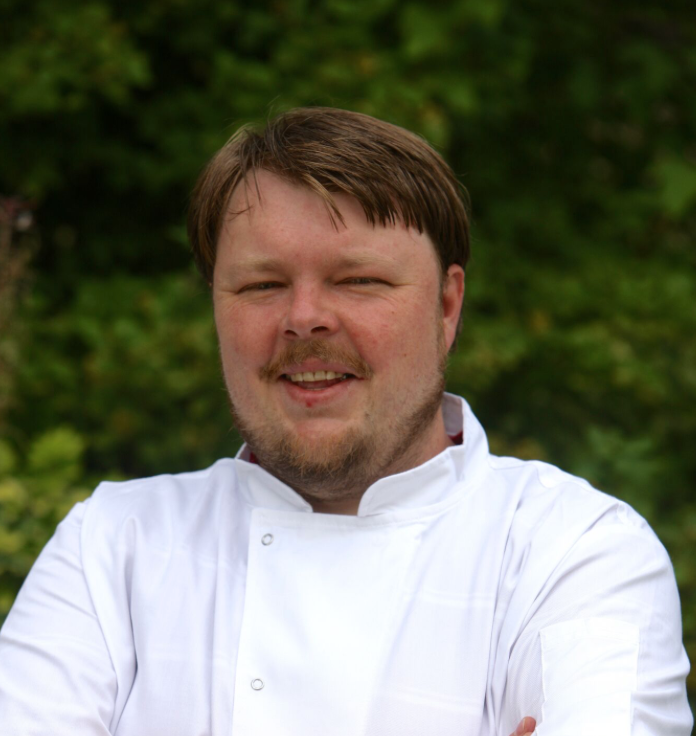 As the chef at Fairfield, it is my mission to provide delicious food that is nutritional and that the residents love eating. Food is a large part of daily life and residents look forward to what is on offer, that's why I work hard to ensure meal times are a happy, social and pleasurable experience.
We grow seasonal vegetables in our garden, and residents are encouraged to help pick the vegetables for me to prepare and cook that day. I love seeing the enjoyment of peoples faces when they eat carrots and potatoes that only hours before were growing in our gardens.
I like to take time out and chat to the residents about what they would like to see on the menu, their favourite foods and what they like and dislike. Some food evokes strong memories, and I like to replicate food that has a positive place in peoples hearts. Food should be enjoyed and new tastes experienced, so along with the traditional foods I also bring in some more adventurous menu choices such as this seasons "Honey & orange roast seabass on red lentils with a vinaigrette watercress salad" which has become a firm favourite this Summer.
We frequently change the menu offerings so that people can enjoy new tastes and flavours and I am currently working on the Christmas menu with the team at Fairfield to make sure we deliver a truly sensational seasonal period with fantastic food we can be proud of.
The food is very good and there is plenty of it!
All food is cooked daily on the premises, and what makes us stand out is that we don't have a budget per head to work to. I create dishes based on what forms part of a healthy diet coupled with what residents love and am not limited by budget. This is so important, as it allows me to buy fresh local produce of the highest standard, so our residents can enjoy great tasting food prepared to a high standard, every day.
A weekly menu is available for residents to view, and they often have their special requests which I always do my best to accommodate, and we adapt our meals to specific requirements and needs.
Afternoon tea is served daily, and we ensure that every day a new variety of cake or scones are provided, and we can often be found poring over recipe books so that we can search out different cake combinations whilst ensuring that the firm favourites are also on offer.
The catering team at Fairfield enjoy seeing residents eyes light up at meal times, and it is a pleasure to listen to residents discussing the menu and food they have enjoyed with their families. I am often asked to share some recipes with residents families so they can try some of the meals at their home.
My favourite meal is breakfast – each resident has their personal favourite and it sets them up for the day. From fresh fruit to full english, from cornflakes to croissants, we ensure everyone has what they desire.
We believe each and every resident is entitled to delicious, healthy food, every meal time, every day – and we are delighted to provide just that.