One jab down, one to go!
Fairfield residents eagerly await their second COVID vaccination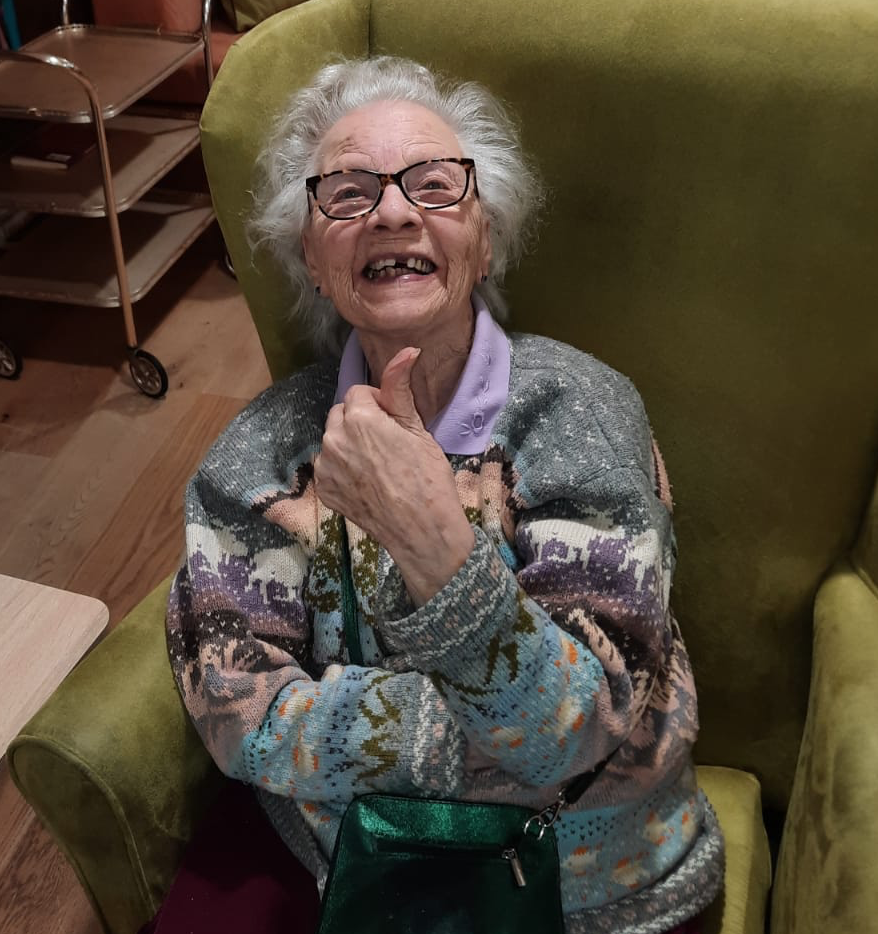 All our residents have had their first COVID vaccination and we're eagerly awaiting our second dose! This is very good news as it is the first step in getting back to normal life here at Fairfield. Our local GP surgery came and vaccinated all the residents here in the home.
There are 3 vaccines approved for use in the UK, two of which are already being rolled out across the UK. We had the Oxford AstraZeneca vaccine.
Some of our amazing team of carers, activities and hospitality staff had already had their first COVID vaccination, responding to last minute requests from the local vaccination centre to use up spare jabs they had left over at the end of a day rather than wasting them. Every drop of vaccine is precious with so many people in need of a vaccination to end the pandemic!
The Oxford AstraZeneca vaccine is made from a weakened version of a common cold virus from chimpanzees that has been modified to look more like coronavirus, although it can't cause illness. When the vaccine is injected into a patient, it prompts the immune system to start making antibodies and primes it to attack any coronavirus infection. The MHRA approved the use of two full doses of the Oxford AstraZeneca vaccine which was found to be 62% effective.
The Oxford vaccine was initially delivered in hospitals but it is now also being administered through GPs and care homes, as well as local vaccination centres and mass vaccination hubs. The government aims to vaccinate 15 million people by mid-February ie all those aged over 70, care home residents and workers, other health and social care workers, and clinically extremely vulnerable people.
So although we're all now more protected here at Fairfield, testing, social distancing and mask wearing are going to remain a feature of our lives for a while yet. There is light at the end of the tunnel though and we are very happy!