Care homes have come increasingly under the spotlight during the Coronavirus pandemic
We talk to ElWell about surviving the Coronavirus pandemic so far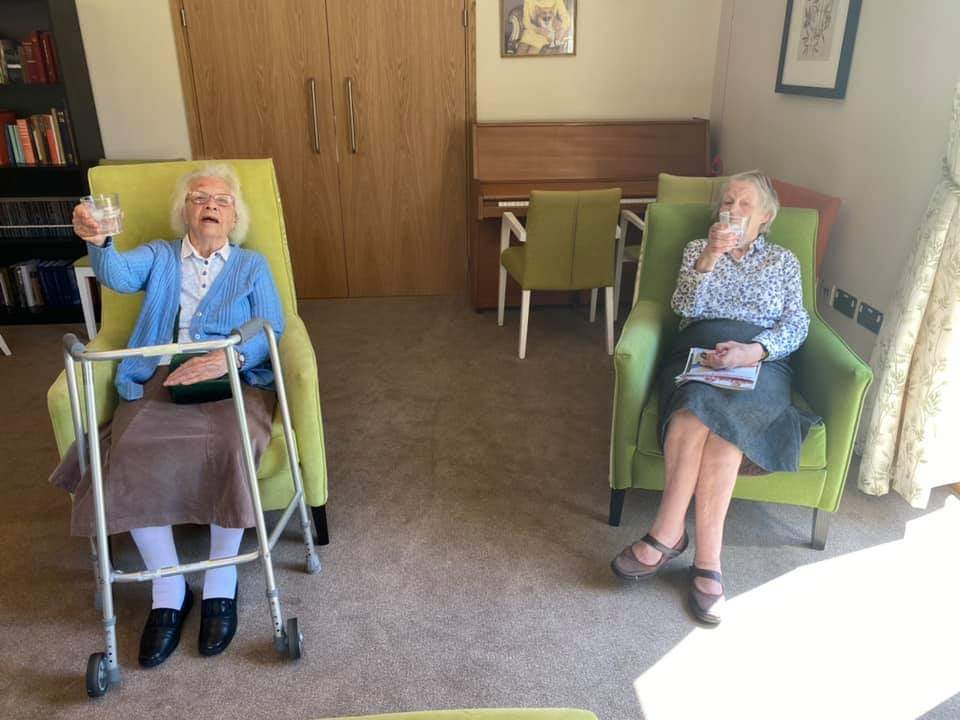 Do you want to know what life in a care home has been like during Coronavirus? ElWell asked us about the last few months and whether we're still open for new residents.
"We're safe and open" was the over-riding message from Fairfield's Director of Care, Michelle Williams. She chatted to Jess from Oxfordshire-based company ElWell about what Coronavirus has meant for the care home, how we have coped with the pandemic, how our residents and staff are feeling about life right now and how we are planning for the next few months.
Having been part of the north Oxford community for over 70 years, Fairfield is connected to, and works with, many local Oxford organisations who help older people to stay living independently in their own homes for as long as they can. ElWell is one of these. They provide information and support for people who are looking after their loved ones as they get older, including visiting clients to help improve their wellbeing from mobility, strength, balance, falls prevention, diet and admin support.
ElWell were keen to know how we'd coped at Fairfield during the Coronavirus pandemic. How we'd protected our residents, what impact it had had on their physical capabilities, how we'd  kept busy and what they thought of living through the coronavirus in a care home. ElWell also were interested in how the staff were feeling and what we are planning for the future.
You can read the full article here
You can survive coronavirus in a care home – I know, because we are testament to that.
Since the Coronavirus pandemic broke out, care homes have come increasingly under the spotlight with the media reporting on the rising number of Coronavirus-related deaths, access to PPE and testing as well as the resilient attitude of residents.
Choosing the right care home now
Care homes like Fairfield exist because people need them. Whilst the past few months have been extremely difficult, don't put off a care home move if you think yourself or a loved one needs it. In the article ElWell give 4 good tips about choosing the right care home:
1 Make sure you know as much as you can about the home.
2 Do your due diligence and find the right one for your loved one – ultimately a care home can offer so much more in terms of wellbeing and health.
3 Understand the process for admission and how well trained the staff are. Ask them questions about how they have dealt with Coronavirus, how rigorous they are about temperature checking and procedures they have in place for managing the pandemic.
4 Don't be afraid to ask lots of questions, after all this is either a move for you or an elderly loved one and it's so important you feel reassured.
If you want to speak to us about moving a loved one into a care home like Fairfield, contact us on 01864 558413 or email [email protected].
If you or your loved one need some help with everyday living in order to stay in your own home, you can find out more about the services that ElWell provide at www.el-well.com