Coping with self isolation on arrival at Fairfield
We understand that this enforced period of self isolation can be worrying for you and your family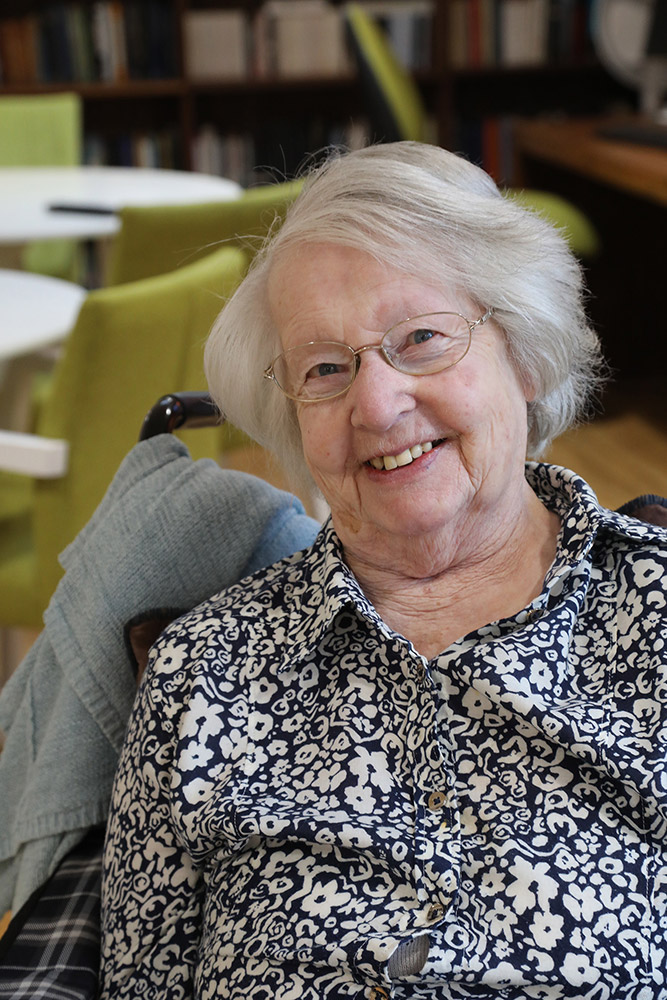 Since the very beginning of the Coronavirus pandemic, Fairfield has worked hard to protect our residents and team from COVID-19, which, as a minimum, means following Government guidelines to create a safer environment. One important guideline for care homes is that all new residents moving into a care home need to self isolate in their rooms for 14 days on arrival, even if they have tested negative for COVID-19. This is to ensure that if they begin to display symptoms they will not have had contact with the other residents.
Whilst this may seem hard if you or your relative is thinking about moving in to Fairfield, you will appreciate that once you are settled in to life at Fairfield, you too would want the reassurance that we are doing everything we can to protect you from other new residents bringing the virus into the home.
We understand that this period of self isolation can be worrying for you and your family and it is not the welcome we would normally provide, however, our staff will do all they can to make your isolation caring, comfortable and connected.
When in isolation, your personal care will be attended to, your room will be cleaned and your meals will be delivered to your room. We make sure that you never feel lonely. Our staff, who wear full PPE at all times, are able to chat to you and will spend time with you to ensure your physical and mental wellbeing. You will be encouraged to take part in activities in your room with a bespoke bag holding all those things that would support you to continue your hobbies or maybe rekindle old interests. You can also join in with our exercise or art classes over Zoom.
During this time, a designated family member is able to book in for face-to-face meetings with you at social distance in a designated room. You can also keep in touch with your families and friends through telephone calls from your personal phone in your room or video calls on iPads that we can provide.
Our respite stay fell into a lockdown period and we cannot praise everybody enough to get us safely through that difficult time.
We asked a few of our newest residents who have moved in during lockdown about how they coped with the self isolation period.
JK said, "It was not very long at all it went very quickly. I love to read and I brought some of my books. The staff were great and I always had someone to talk to or just to listen to me. I feel wanted here."
JK added, "I remember quarantine. We had to keep our distance, we were all very obedient and calm. It was a new experience but it went so quickly! I think I did some puzzles, reading and such and it was all very congenial."
Another new resident MB said, "I was not fussed at all about the self isolation, it went very smoothly. I have limited movement, but I was assisted to do what I needed to do and more. I talked to my family daily on the phone too. It's so good here and I feel well looked after. I joined in the quiz activities and love listening to the music. It's very luxurious and I'm waited on hand and foot and I feel so lucky to have such great professional care. "
A respite resident who was with us during lockdown left this review on carehome.co.uk: "In preparation for a hip operation, I stayed for several months at Fairfield together with my husband, whose carer I am. We were both extremely pleased by the way we were treated and the solicitous of management and staff. Our visit fell into a lockdown period and we cannot praise everybody enough to get us safely through that difficult time."
To conclude, MB gives this advice to anyone feeling a little anxious about making the decision to move into Fairfield. "The atmosphere is very good, you can always find someone to talk to if you feel lonely. It really could not be any better. The food is fantastic and there's always more than enough. I am glad I took advice and chose Fairfield. I had visited a few and they were been as good as this one ."
To talk about coping with self isolation on arrival, please speak to Michelle Williams, Director of Care on 01865 558413 [email protected]