Fairfield is well prepared for a possible second spike in Coronavirus cases
We have learnt so much about how to protect our residents from COVID-19 and have a plan should there should be a second spike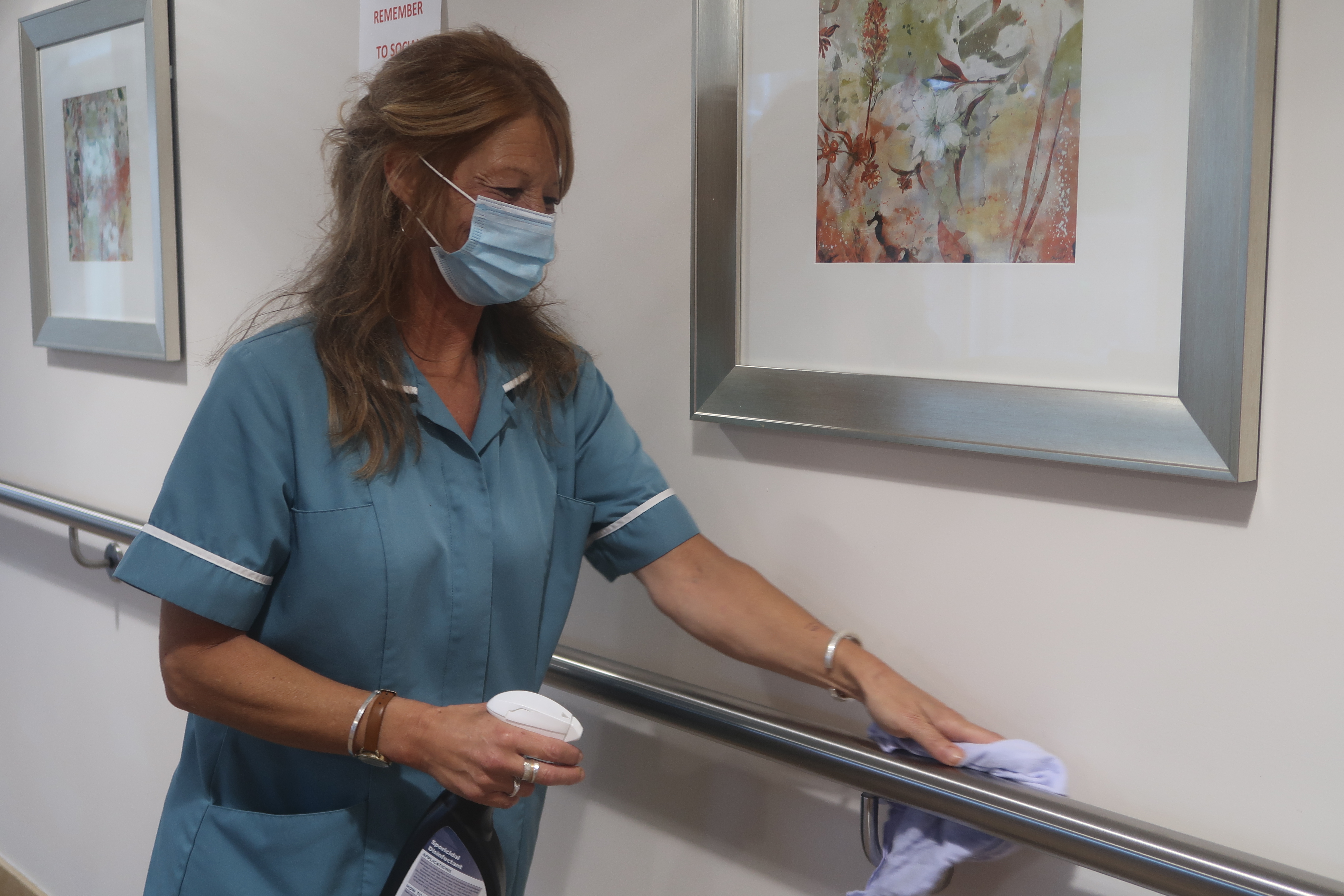 As the country emerges from lockdown and returns to some form of normality, there is an expectation of a second spike in Coronavirus cases. At the same time, autumn is almost here and winter approaches, which makes a second spike even more likely.
Here at Fairfield we are well prepared to keep our residents as safe as we can if there is a second spike in Coronavirus cases.
Throughout the pandemic we have worked in phases, with phase one being total lockdown of the home a week in advance of Government advice.
Initially we isolated every resident to their rooms, but we soon found that this was having a very detrimental effect on their wellbeing. Not only were they very lonely, but their minds were lacking stimulation and their bodes were missing exercise.  We decided to create floor bubbles, with everyone on one floor living as a group, eating meals together on their floor with socially distancing, being entertained and being able to take exercise on their floor.
We then allocated a communal area on the ground floor to each bubble, where they could get to eat, sit and socialise. They were able to book a time slot for a walk outside in the grounds for fresh air and exercise. As restrictions and advice from official bodies lifted, we were able to allow visits, initially outside but moving to making it a more a comfortable experience for our residents.
As time goes on we have plans for short local sightseeing trips in our minibus to give residents a change of scenery. Residents will remain on the minibus at all times, but they will be able to see something of Oxford and life outside of Fairfield for the first time in 4 months!
We've leant so much from the initial lockdown and we have used these lessons to create a detailed plan incase there is a second spike
At each phase we have discussed the risks and the benefits; we have identified what has worked, what needs changing, what we shouldn't do again. We have assessed what impact it has had on our residents and our staff. We have consulted with families, residents and local healthcare professionals to ensure that we are meeting their needs. Most importantly we have documented what we need to do if there is a next time in our Pandemic Plan, as we learn from each phase and this will help when we are faced with a second spike.
Communication has been the key. We know that for elderly people who are in need of care, living at Fairfield is probably the best place to be during a lockdown. We continue to care for and look after them, they have lovely home cooked meals provided, lots of people to talk to, laugh and cry with. Our staff are their carers but have also taken on the role of their family and their friends in the absence of regularly seeing real family and friends.
We're ready for the second spike, if or when it hits.