CQC inspectors call at Fairfield
Fairfield is registered with the Care Quality Commission (CQC)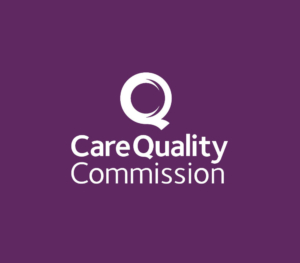 Fairfield is registered with the Care Quality Commission (CQC) and has to maintain that registration to allow us to provide care services. The CQC inspectors arrived at Fairfield one day last month for one of their unannounced inspections.
The inspection, which includes all aspects of the home and the care given, was very successful and Fairfield kept its "good" rating. Although the trustees were confident that this would be the case, it is always reassuring to be told by an outside source that the home is well managed and is serving its residents well.
Debbie Hayes, manager of Fairfield said "The CQC inspectors seemed to really enjoy their conversations with the residents and we are delighted to have been awarded our 'good' rating."
The report says that residents "….were supported by a dedicated staff team who had genuine warmth and affection for people. People were treated with dignity and respect. When staff spoke about people to us or amongst themselves they were respectful and they displayed genuine affection. People were addressed by their preferred names and staff knocked on people's doors before entering. Throughout the inspection we observed staff treating people with dignity, respect and compassion."
To read the CQC report in full, download the pdf here http://www.cqc.org.uk/sites/default/files/new_reports/INS2-2694864178.pdf
We are delighted to have been awarded our 'good' CQC rating
The CQC inspectors will be back at Fairfield again very soon, this time inspecting the new Fairfield. This inspection has to take place before we can move into our new home in June, to make sure that the new building can provide first class care to its residents and first class facilities for its staff.
The CQC inspection will take place after the building has been completed and the furniture and fittings installed, but before residents move in. In that way the management team can make sure that any suggestions made by CQC can be dealt with before the move. We have had professional advice throughout the building process to make sure that the building will comply in all respects with CQC requirements, so we are confident that any suggestions made will relate to detail only.