Covid FAQs
Frequently asked questions about how Fairfield is reacting to COVID-19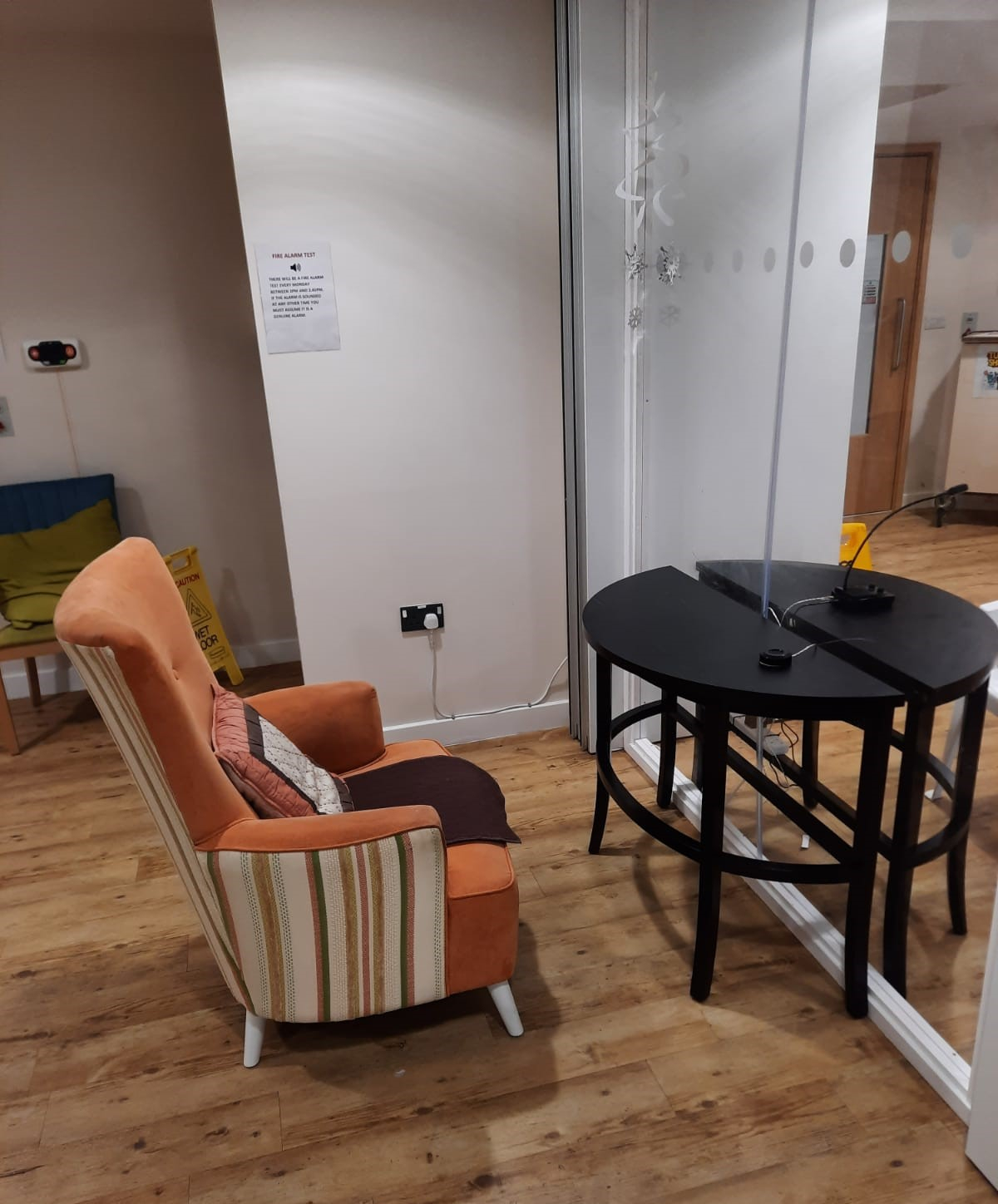 You may be worried about the recent media coverage of COVID-19 in care homes so we've answered the most frequently asked questions about how we're dealing with COVID-19.  We hope that this will help if you are thinking about coming to live at Fairfield or have a loved one who is struggling to cope on their own at home and would really benefit from residential care.
Hopefully these COVID-19 FAQs of frequently asked questions and answers put your mind at rest. Please do call Michelle Williams, our Director of Care, on 01865 558413 if you have any other concerns or questions.
Is it safe for my relative to move in to Fairfield?
Nowhere is completely safe from Coronavirus, but we are confident that our care home remains the best place for elderly people who need care to be at this time. We are following Government guidelines to produce our own protocols and we are in regular contact with Public Health England to ensure our practise is safe. There are many older people in the community who are very lonely and struggling with the chores of everyday life and being in a care home can make life much easier and more enjoyable for them.
What procedures do you have in place to protect residents?
We are taking every possible measure we can to protect our residents against COVID -19. We have followed all the recommendations from Public Health England and the local Health Protection Team, a close liaison with our NHS link, regular communication with Care Quality Commission and Oxford Care Home Association.  In addition have implemented our own initiatives based on our day-to-day experiences in looking after elderly people during lockdown. We aim to ensure best practise and look to go beyond what is required. All our staff have undergone additional training and we have put in place new measures to ensure social distancing and infection prevention. Our housekeeping staff clean the handrails, door handles, all surfaces and communal areas 3 times during the day.
What do you do to stop people bringing the virus into Fairfield?
We are still in lockdown, so only visiting health care providers and staff can enter our home. There is a hand washbasin in the entrance hall so that people wash their hands thoroughly before they enter reception, where they have their temperature taken. There are hand sanitizers placed strategically around the home and full PPE is worn as standard. Disposable gloves, aprons and face shields are worn as required and staff change in and out of their uniforms at work.
What happens if a resident is suspected of having COVID-19?
Anyone showing symptoms is immediately put into isolation with a barrier for 14 days, and tested, along with the other residents. If the test is negative, everyone is released and can get back to life. If proved positive, we care for the resident in their room with barrier care, unless they require hospitalisation. At the beginning of the virus we had 3 cases, all were cared for at Fairfield and all made a full recovery.
How can I stay in touch with my relative?
You can visit your loved one by prior arrangement in our special COVID secure visiting suite which has a floor to ceiling perspex panel and a sound system.  Visitors have to follow strict COVID procedures on arrival, but once in the visiting suite can remove their masks and enjoy conversation and seeing each other! In addition, each room has a telephone so residents can call at any time and we have invested in a number of tablets, so we help residents to enjoy Skype or Zoom video calls with their families as often as they can.
Nowhere is completely safe from Coronavirus, but we are confident that our care home remains the best place for elderly people who need residential care to be at this time.
Are the residents still enjoying some entertainment and activities?
Although they can't come into Fairfield, many of our tutors, musicians and entertainers are doing Zoom classes and performances so everything is carrying on as normally as we can possibly make it. We're doing exercise classes on Zoom, listening to piano and guitar recitals on Zoom, doing craft classes on Zoom….thank goodness for Zoom! Our activities team are busy providing special themed days and events and activities to make life more exiting (all with social distancing precautions of course!). Residents are also enjoying short sightseeing outings in our minibus in and around Oxford.
After all this time in lockdown, we now need a temporary respite stay for my relative. Are you taking people for respite care?
Yes, we are aware that there are a lot of carers in the community who are in need of a break and we are taking people on short-term respite stays. They will need to be quarantined for 14 days to ensure they are free from COVID-19 but then they can join in with the busy life at Fairfield. Don't worry, we don't leave them on their own during quarantine! Our activities coordinators will make sure they have a pack of things to do or will help them to join in over Zoom, the care staff will look after their needs and chat to them. Initially they will have to eat meals in their rooms, but they will still enjoy the lovely home cooked food and a selection from our menus. After we are happy they do not pose any Coronavirus threat to our residents, they can go downstairs to the social hub, lounge and dining room, chat to other residents and go for walks into the garden.
If you have a question that we've not answered in these COVID-19 FAQs, please do give Michelle a call on 01865 558413.